How To Cut A Pineapple
How To Slice A Pineapple
Easy instructions on how to cut a pineapple with nothing but a kitchen knife.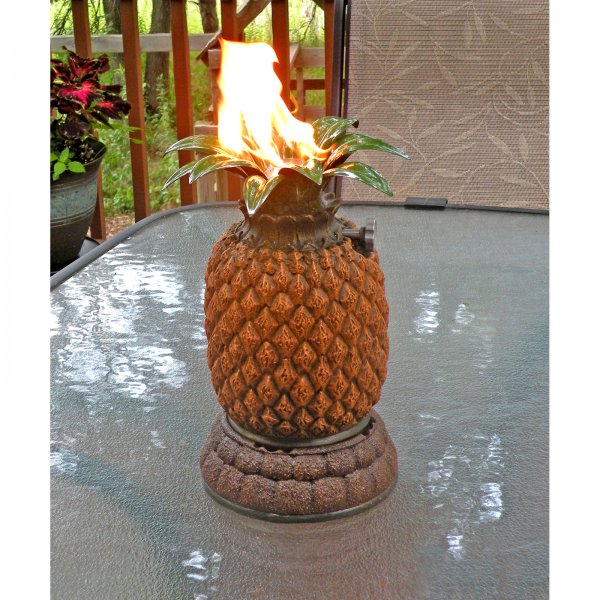 Pineapple Tiki Torch With Molded Resin Body And Enameled Steel Leaves
This is the easiest way to cut up a pineapple for eating out of hand:
Get a large knife.
Twist the top off the pineapple.
Cut the bottom off.



Stand the pineapple up and slice down through the core cutting the pineapple into halves.




Cut each half in half through the core.




Now stand each quarter up and slice the core away.




Lay each quarter back down, fruit side up.

Slice into wedges.


If you don't want the skin on the pieces do this: Once you've quartered it, lay each piece down fruit side up. Slide the knife along between the skin and the flesh. Discard the skin and cut up the pineapple however you choose.
Pineapple peeler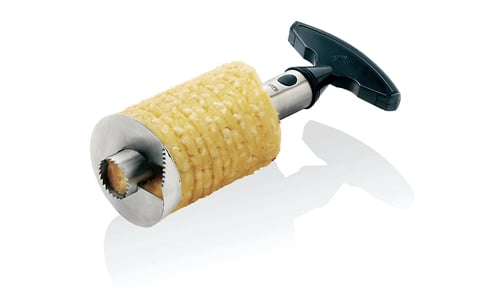 Paderno World Cuisine 4821800 Pineapple Slicer
While delicious, fresh pineapple juice contains enzymes which can be hard on your hands if you handle very much of it. If you are going to be cutting up pineapples a lot, you might want to use a peeler.
There are a couple of different kinds of pineapple peelers. Some remove the skin and some remove the eyes that are left once the pineapple is peeled.





Pineapple corer
Pineapple Corer Slicing & Dicing, Stainless Steel
If you want the core removed and the shell left intact, you need a pineapple corer. These amazing devices will core and spiral slice the pineapple for you. They leave you with a shell you can serve a drink in. Great for parties.









How To Grow A Pineapple

Go back to Pineapple Plant

Go from How To Cut A Pineapple to Plant Guides Home Page